Clear Quartz is an Alternative Birthstone for April
The official birthstone for April is the diamond and the alternative (and more affordable!) birthstones for April are any clear or white gemstones such as clear quartz, white sapphires and white topaz. Jewelry with these birthstones are ideal gifts for Aries and Taurus birthdays in April.
Browse this unique selection of stunning Quartz birthstone earrings and Quartz birthstone necklaces, handmade by international artisans.
The jewelry is imported and distributed in the USA by Novica, a global fair trade organization that assists skilled artisans build sustainable businesses.
Novica covers all customs and import duties to USA destinations, so customers only pay local shipping.
---
Clear Quartz Birthstone Earrings in Sterling Silver - Thailand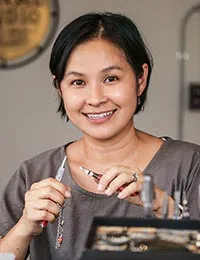 Thai artisan Khun Boom discovered her love of art at an early age which developed into a life long passion for design and creation. She earned a degree at the Chiang Mai Institute of Technology and went on to work as a designer for international jewelry companies both in Thailand and in the United Kingdom. Khun loves to share her proud heritage through the care, love, and attention to detail she gives every piece she makes.
Here is a sample of Khun's exquisite earrings featuring clear Quartz gemstones:
Quartz and Gold Beads on Sterling
Silver Hook Earrings - Accents'

Sterling Silver Drusy Quartz
Dangle Earrings - 'Sparkling Jasmine'

Handcrafted Sterling Silver and Quartz
Earrings - 'Glowing Exotic'
   View more Quartz Earrings by Khun Boom...
---
Beaded Clear Quartz Birthstone Necklaces - Thailand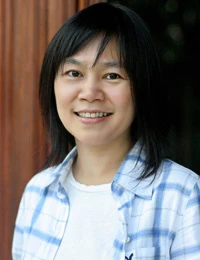 Novica artisan Nareerat is self taught and has a natural creative flair, designing and crafting her jewelry from scratch. She wanted to do something different to the jewelry available in the Bangkok markets and her unique designs were soon in demand. Besides supporting her own family of three children Nareerat now provides work for over 30 local women and so helps them to support their families. Nareerat says she uses nature as her reference which can clearly be seen in these beautiful clear quartz pieces:
Beaded Tourmalinated Quartz Necklace
'Milky Way' (Thailand)





Floral Quartz and Pearl Necklace
'Elixir' (Thailand)


Smoky Quartz Beaded Necklace
'Epic Celebration' (Thailand)

   Browse April Birthstone Jewlery by Novica artisans
---
Handmade Clear Quartz Birthstone Necklaces - Peru
Maria Huerta has recently joined Novica as an artisan at their Andes location. Initially studying law, Maria became involved in jewelry workshops to train prisoners in skills to earn a living once they returned to civil society. These workshops inspired her to study a course in jewelry design and ultimately begin her own style of handcrafted silver jewelry. Overcoming a serious autoimmune illness, Maria has returned to her jewelry craft and hopes to continue with workshops in her dedication to help vulnerable groups improve their lives. Here are some of her exquisite sterling silver pieces with clear quartz:
Quartz Necklace with Black Leather
'Sparkling Purity' (Peru)

Sterling Silver Butterfly Necklace with Quartz
'Butterfly Charm' (Peru)

Quartz and Sterling Silver on Leather Necklace
'Soul of Lima' (Peru)
---
Search for more Handmade Jewelry
...

NOVICA is a global fair trade organization
that imports ethnic crafts and jewelry to the
USA from skilled artisans in exotic regions
such as India, Thailand, Peru and Mexico.




ETSY is a global online marketplace
of primarily USA and European artists
that design high quality handmade
crafts and jewelry.




HANDMADE is Amazon's
new department featuring local
jewelry and other goodies handmade by
USA craftsmen and women.



...
These organizations are committed to high standards of social and environmental policies.