The Birthstone for December is Turquoise
December birthstone jewelry set with Turquoise is an ideal personal and meaningful gift for your loved ones with birthdays in December. Or choose a special piece for yourself to wear during the month of December.
The December birthstone Turquoise is believed to be associated with success, happiness and prosperity. Other birthstones for December are Tanzanite, Blue Zircon and Blue Topaz.
Turquoise is formed by groundwater containing copper that has seeped into the bedrock, then reacted with other minerals to form an opaque stone in shades of blues and greens. The dark lines and shapes seen in turquoise are derived from the surrounding rock where it was formed, and known as matrix.
Browse the stunning selection of December birthstone jewelry below - handmade by skilled artisans with good quality gemstones and excellent craftsmanship. The images and links will take you to that artisan's online store where you can view further information.
---
December Birthstone Rings set with Tanzanite in Sterling Silver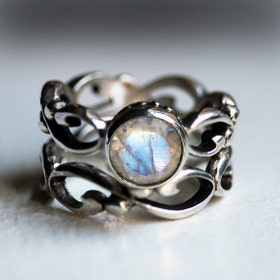 Stephanie of Metalicious, based in New York USA, took a metalsmithing class on a whim in 1995 and has never looked back. Running an ethical business is very important to her and Stephanie only uses reclaimed or recycled fine metals and ethically sourced gemstones in her jewelry. The green ethic extends to office supplies and packaging to ensure her business makes as little impact on the environment as possible, so helping towards a better future for her children.
Here is a selection of Stephanie's unique December birthstone rings set with sparkling Tanzanite:
---
December Birthstone Necklaces with Raw Turquoise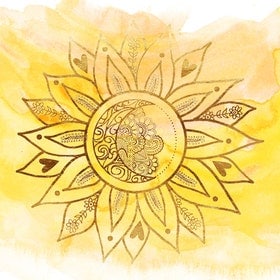 Brittany of Catching Wildflowers in Maryland, USA adores creating unique jewelry with raw stones and crystals which she calls gifts from the earth. She has a passion for creating with her hands and loves to design unusual and inspirational pieces. Most of her necklaces have a choice of sterling silver or gold plated chains and some also have lovely matching earrings.
Here are some of her unique December birthstone necklaces with raw Turquoise:
---
December Birthstone Bracelets with Natural Turquoise
Stormy is the artisan behind The House of Minerals and has mastered the intricate process of electroforming to create unique copper settings in her jewelry. Stormy is based in Louisiana USA and has a deep love of nature and a passion for the craft of handmade jewelry. She sets raw natural stones in her unusual bracelet and necklace designs and adds sparkling pyrite accents for that special touch.
Here is a selection of Stormy's beautiful November birthstone bracelets set with natural Citrine:
---
December Birthstone Jewelry with Turquoise Stone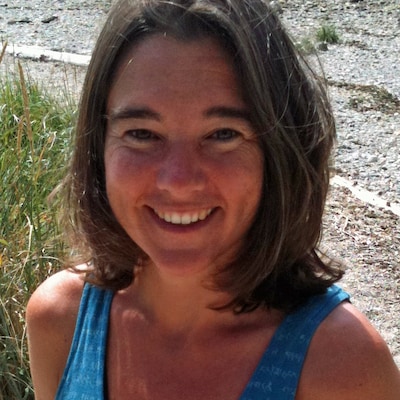 Neva Murtha is the owner-designer of The Spiral River based in Canada. She has a degree in Fine Arts and over the years has combined her passion and talents in pottery and printmaking into striking jewelry art. Neva loves nature and generously donates part of her income to the protection of old growth forests.
Here is a sample of her stunning December birthstone jewelry with natural turquoise stone:
---
December Birthstone Earrings set in Sterling Silver or Gold Fill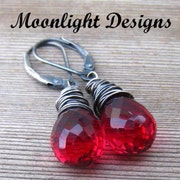 Alona Milton is the self taught jewelry designer behind Moonlight Designs based in Alaska, USA. Alona especially loves raw natural gemstones that are used in many of her exquisite designs. She searches for unusual pieces from around the world to create that unique piece of handmade jewelry that you will cherish for many years to come. Her collection includes handmade birthstone jewelry, mother-daughter matching necklaces and little girls jewelry.  Her wire wrapped earrings are made with hand oxidized sterling silver or 14K gold fill.
Here is a selection of Alona's stunning December birthstone earrings with natural Turquoise:
---
Search for more Handmade Jewelry
NOVICA is a global fair trade organization that imports ethnic crafts and jewelry to the USA from skilled artisans in exotic regions.
ETSY is a global online marketplace of primarily USA and European artists that design high quality handmade crafts and jewelry.
HANDMADE is Amazon's new department featuring local jewelry and other goodies handmade by USA craftsmen and women.