The Birthstone for December is Turquoise
December birthstone jewelry set with Turquoise is an ideal personal and meaningful gift for your loved ones with birthdays in December. Or choose a special piece for yourself to wear during the month of December.
The December birthstone Turquoise is believed to be associated with success, happiness and prosperity. Other birthstones for December are Tanzanite, Blue Zircon and Blue Topaz.
Turquoise is formed by groundwater containing copper that has seeped into the bedrock, then reacted with other minerals to form an opaque stone in shades of blues and greens. The dark lines and shapes seen in turquoise are derived from the surrounding rock where it was formed, and known as matrix.
Browse the stunning selection of December birthstone jewelry below - handmade by skilled artisans with good quality gemstones and excellent craftsmanship.
---
December Birthstone Rings set with Tanzanite in Sterling Silver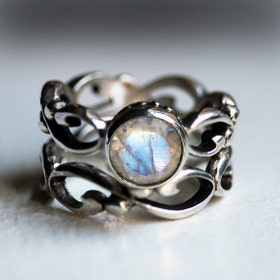 Stephanie of Metalicious, based in New York USA, took a metalsmithing class on a whim in 1995 and has never looked back. Running an ethical business is very important to her and Stephanie only uses reclaimed or recycled fine metals and ethically sourced gemstones in her jewelry. The green ethic extends to office supplies and packaging to ensure her business makes as little impact on the environment as possible, so helping towards a better future for her children.
Here is a selection of Stephanie's unique December birthstone rings set with sparkling Tanzanite:
---
December Birthstone Earrings - Turquoise set in Sterling Silver
Artisan Guillermo based in Mexico is Spanish and settled in Mexico with his new wife after traveling widely in Europe. By chance he met a silversmith in Taxco and began learning the fascinating craft of jewelry design. He says he gets his inspiration from the many places he has traveled and his favorite gemstone is beautiful turquoise. 
Here is a selection of stunning sterling silver and natural turquoise earrings handmade made by Guillermo:

Turquoise and Sterling Silver
Drop Earrings - 'Droplet from the Sea'

Sterling Silver and Turquoise
Stud Earrings - 'Mayan Heritage'

Fair Trade Sterling Silver Natural
Turquoise Earrings - 'Aztec Star'
---
December Birthstone Jewelry with Turquoise Beads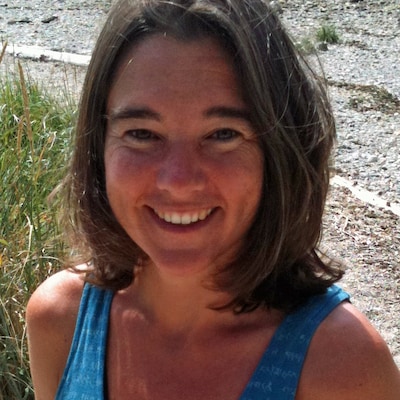 Neva Murtha is the owner-designer of Spiral River Designs based in Canada. She has a degree in Fine Arts and over the years has combined her talents in pottery and printmaking into jewelry art. Neva loves nature and donates part of her income to the protection of old growth forests.
Here are some of her beautiful natural turquoise creations:
Bracelet with Chinese Turquoise
barrel beads and
Sterling Silver nuggets

Turquoise earrings with
hammered Silver circles
- total length 3.25"

Necklace with Turquoise donut
and Lapis lazuli, Malachite and
Amethyst beads
---
December Birthstone Bracelets - Turquoise set in Sterling Silver
Artisan Shanker from India came from a farming background but was fascinated by the jewelry he saw designed by a local jeweler. He eventually left farming and started his own workshop crafting his own unique style of sterling silver jewelry. 
Here are some of Shanker's glamorous creations set with stunning composite Turquoise ('composite' simply means small pieces of natural turquoise that have been joined together) :
Sterling Silver Cuff Bracelet
with Composite Turquoise
'Serene Beauty'

Sterling Silver and
Composite Turquoise Bracelet
'Sky Paths'

Sterling Silver Flower Necklace
with Composite Turquoise
'Floral bouquet'
---
Not yet found what you are looking for?
...

NOVICA is a global fair trade organization
that imports ethnic crafts and jewelry to the
USA from skilled artisans in exotic regions
such as India, Thailand, Peru and Mexico.





ETSY is a global online marketplace
of primarily USA and European artists
that design high quality handmade
crafts and jewelry.


HANDMADE is Amazon's
new department featuring local
jewelry and other goodies handmade by
USA craftsmen and women.
...
These organizations are committed to high standards of social and environmental responsibility.