Amethyst is the birthstone for February
Amethyst birthstone jewelry is made from a quartz crystal that occurs in beautiful purple and violet shades. In birthstone folklore the meaning of amethyst is courage and inner strength.
Amethyst gemstones set in jewelry is a lovely gift for your family with February birthdays. Or treat yourself to a special piece to wear during February. Amethyst is the only birthstone for February, one of the few months that don't have alternative birthstones.
Browse this unique selection of stunning Ametyst birthstone earrings and Amethyst birthstone necklaces handmade by international artisans. The jewelry is imported and distributed in the USA by Novica, a global fair trade organization that assists skilled artisans in building sustainable businesses. Novica covers all customs and import duties to USA destinations, so customers only pay local shipping.
---
Amethyst Birthstone Earrings set in Sterling Silver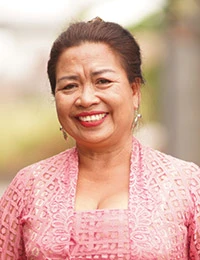 Balinese artisan Nyoman Sukartini studied many crafts at college and finalized her studies with an apprenticeship at a silversmith specializing in jewelry. She loves to promote Bali's beauty in both traditional and modern ways in her handcrafted jewelry. Sukartini is associated with Novica - a global fair trade organization that assists skilled artisans build sustainable businesses.
Here we showcase a sample of Sukartini's beautiful Bali style Amethyst birthstone earrings:
Sterling Silver and Amethyst Drop
Earrings - 'Ubud Goddess'

Amethyst Sterling Silver Stud
Earrings - 'Little Happiness in Purple'

Amethyst and Sterling Silver
Earrings - 'Violet Sincerity'
---
Amethyst Birthstone Bracelets set in Sterling Silver
Novica artisan Buana is Balinese and was brought up in area rich in artistic heritage. Buana learned the skills of silversmithing from a friend in Celuk, Bali - a town renown for gold and silver craftmanship. He says he is extremely grateful for discovering his gift that has enabled him to support his family. Buana was recently featured on Novica's blog as one of the best selling artisans and is even managing to provide employment for 28 other families.
Here are some of Buana's exquisite sterling silver cuff Amethyst birthstone bracelets:
Amethyst and Sterling Silver
Balinese Style Cuff Bracelet
'Twilight Goddess' (Bali)

Floral Amethyst & Pearl
Sterling Silver Cuff Bracelet
'Sweet Frangipani' (Bali)

Amethyst & Multi-gemstone
Sterling Silver Cuff Bracelet
'Frog Song' (Bali)
---
Handmade Beaded Amethyst Birthstone Necklaces
Novica Artisan Lilly Rahmann is from Thailand and as a child used to help her father sort rubies and gems that he brought home from the ruby mine he owned. After attending schools that specialized in arts and crafts, Lilly qualified as a gemologist at the Asian Institute of Gemological Sciences and taught there for a few years. Her life took a turn into the flower arranging industry where she learned valuable lessons about blending colors, textures and shapes. She now designs her own unique range of jewelry using the wealth of experience she has gained in her life about gemstones and art.
Here are some of Lilly's spectacular beaded February birthstone necklaces with Amethyst and other complimentary gemstones:
Turquoise and Amethyst Waterfall Necklace
'Bold Blues' (Thailand)

Beaded Amethyst and Pearl Necklace
'Iridescent Night' (Thailand)

Amethyst Pendant Necklace
'Iris Bouquet' (Thailand)