The Birthstone for February is Amethyst
February birthstone jewelry is made with Amethyst - a popular quartz stone that forms in beautiful shades of violet and purple. The February birthstone Amethyst is associated with trust, loyalty and compassion.
If it is your birthday in February, jewelry set with Amethyst gemstones is a must-have for your own personal collection. Amethyst birthstone jewelry is also an ideal gift for your friends and family with birthdays in February.
Browse the selected birthstone jewelry below - handmade by skilled artisans with quality, natural gemstones. The images and links will take you to that artisan's online store where you can view further information.
February Birthstone Rings set with Amethyst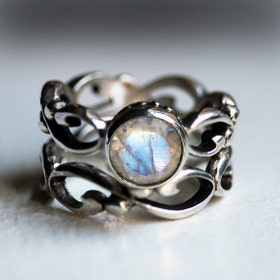 Stephanie of Metalicious, based in New York USA, took a metalsmithing class on a whim in 1995 and has never looked back. Running an ethical business is very important to her and Stephanie only uses reclaimed or recycled fine metals and ethically sourced gemstones in her jewelry. The green ethic extends to office supplies and packaging to ensure her business makes as little impact on the environment as possible, so helping towards a better future for her children.
Here is a selection of Stephanie's unique, trendy February birthstone rings set with Amethyst:
February Birthstone Earrings with Raw Amethyst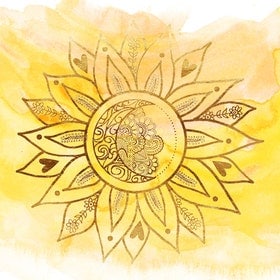 Brittany of Catching Wildflowers in Maryland, USA adores creating unique jewelry with raw stones and crystals which she calls gifts from the earth. She has a passion for creating with her hands and loves to design unusual and inspirational pieces. Most of her jewelry has a choice of sterling silver or gold filled finish. Brittany also stocks a selection of beautiful raw crystals and stones.
Here is a selection of her unique February birthstone earrings with raw amethyst:
February Birthstone Bracelets with Amethyst Gemstones

Throwin' Stones is a family business that started in 2001 and is based in North Carolina, USA. They personally travel to the source of the crystals to ensure their suppliers operate ethically and to verify the authenticity of the stones.  Besides lovely gemstone jewelry, Throwin' Stones also stocks a beautiful selection of mineral specimens and loose crystals.
Here are some of their stunning February birthday bracelets featuring Amethyst gemstones:
February Birthstone Necklaces with Amethyst set in Argentium Silver
Helen and David Worcester are the co-owners of Verbena Place Jewelry, based in California USA. They both hold jewelry certifications and have been running the business for many years. Helen sources the gemstones and takes care of the administration and David is the jewelry designer and artisan. All their jewelry is set in Argentium 960 silver - a bright, tarnish resistant, recycled silver.
David sets Amethyst sourced from Brazil in his exquisite February birthstone necklaces, some of which also have matching earrings:
Amethyst Birthstone Rings set in Gold or Platinum
For those that are looking for an extra special ring for a milestone birthday, an engagement or wedding anniversary - these exquisite fine jewelry amethyst birthstone rings are set in gold or platinum. Amethyst is the gemstone for your sixth wedding anniversary. Together with the amethyst gemstones the accent stones are diamond, moissanite or white sapphires. The talented designers of these beautiful carved birthstone rings are Anjays Designs, Jewel Ice and Winged Lion - all based in the USA.