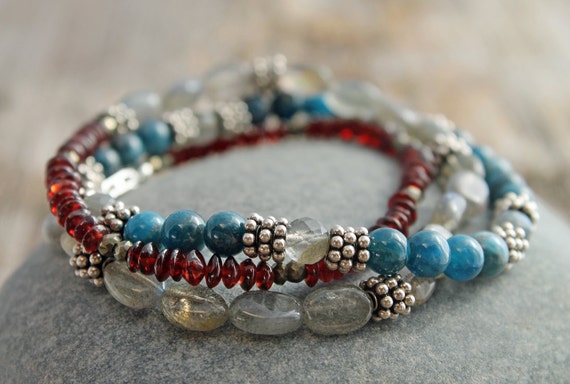 This week we are featuring Neva from The Spiral River and her gorgeous Garnet Wrap Bracelets. Garnet is the birthstone for January so these bracelets would make an ideal gift for a friend or relative's birthday in January.
The Spiral River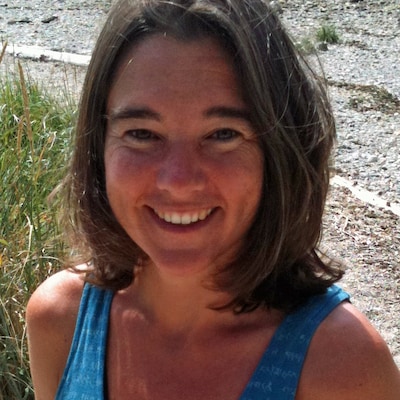 Neva Murtha is the owner-designer of The Spiral River which is based in Canada. She has a degree in Fine Arts and over the years has combined her talents in pottery and printmaking into jewelry art. Neva loves nature and donates part of her income to the protection of old growth forests.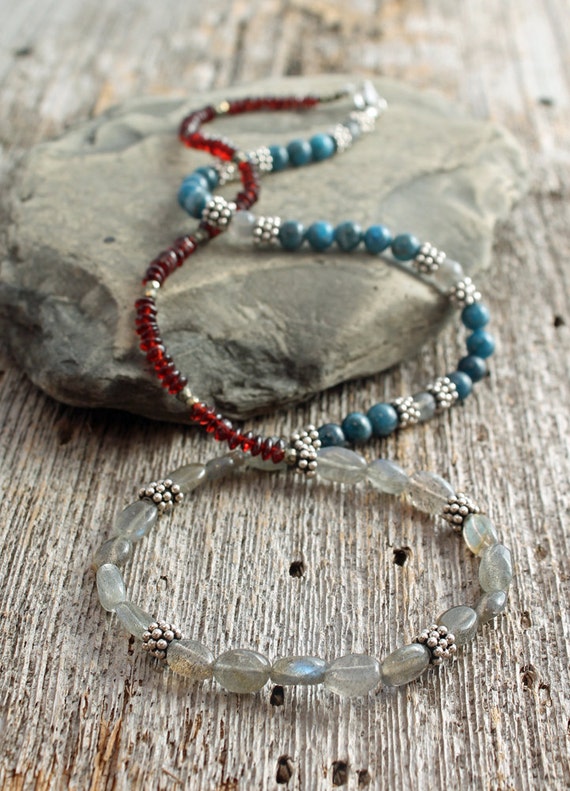 Wrap Bracelet or Necklace
The total length of this beautiful piece is just over 23.5″ long so it can be worn as a trendy 3 wrap bracelet on a 7″ wrist as well as an attractive necklace. So you could order two pieces to wear as a matching necklace and bracelet set.
The Spiral River Reviews
As at January 2017 The Spiral River's average rating on their Etsy shop was an excellent 5 stars from 261 customers.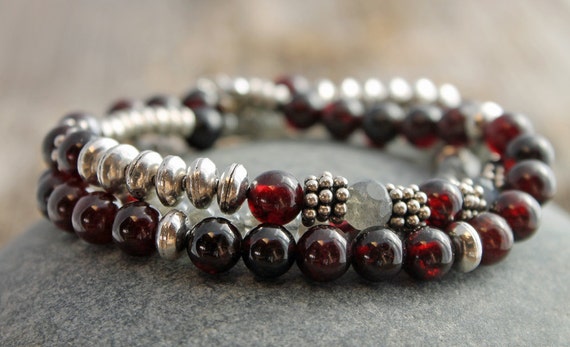 Another Gorgeous Wrap Bracelet / Necklace
This piece is slightly shorter at 21″ can be worn as a necklace or a 3 wrap bracelet on a 6″ wrist. If you need a longer piece just ask Neva to add a sterling silver extender chain at check out. Tip: if you don't have a flexible tape measure handy – place a piece of string around your wrist and then measure the string against a ruler. If you are buying bracelets as a gift for someone it is always better to try and find out what their wrist size is. If that is going to be tricky rather be safe and order longer sizes which can easily be made shorter by a local jeweler.
Reasons why we recommend The Spiral River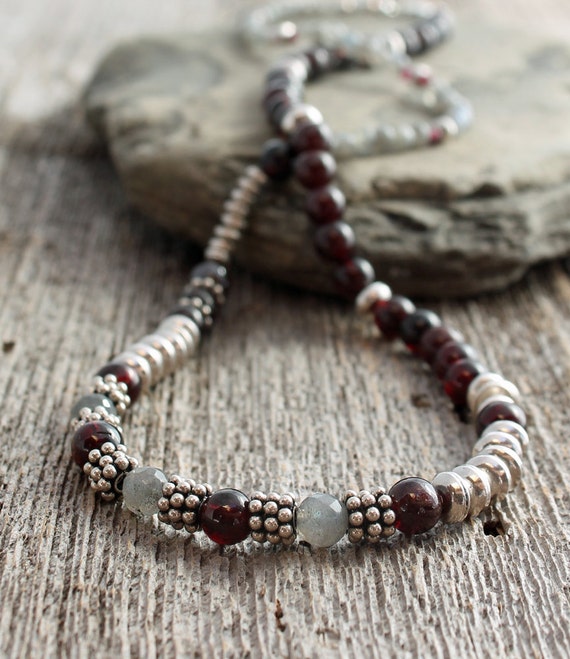 Ships worldwide from Canada
Excellent reviews
Detailed product information
Interesting history on each gemstone
Up to five photographs of each piece
Gift box option
Donates to canopyplanet.org and humanitarian causes
Fair refund and exchanges policy
Insurance and tracking for items over $100
Click on any of the images for more information about these gorgeous Garnet Wrap Bracelets.
Find out more about January birthdays and Garnet jewelry at January Birthstone – Garnet Jewelry.
..
Let us know in the comments what you think about these bracelets.

Personally I like the dual purpose functionality of wearing the piece as a necklace or bracelet, and the attractive sterling silver daisy accents give the bracelets that unique, exotic touch 🙂 *Mandy