Pearl is one of the three official June birthstones and is associated with purity, fidelity and integrity. Pearl birthstone jewelry is an ideal personal and meaningful gift for friends and loved ones with birthdays in June. Or choose a piece for yourself to wear during the month of June.
We highly recommend NOVICA, an international organization that, together with National Geographic, are bringing artisan jewelry from all over the world to our doorsteps. The marketing and distribution costs to the local artisan are kept down so they can focus on their craft and the final price to the consumer is great value as there are far fewer middle men.
This admirable organization is making a real difference around the world to improve the lives of everyday people. Stories on their website about the artisans make for heart-warming reading and give that personal touch to the item you are buying.
Here we showcase beautiful handmade pearl birthstone necklaces and pearl birthstone earrings. Bear in mind that delivery may take a while as the jewelry is shipped from outside the USA and a convenient Delivery Estimate calculator is provided. All customs and import duties are covered by NOVICA on orders to USA destinations, so USA customers only pay local shipping.
---
Pearl Birthstone Jewelry - Pearl Jewelry Sets
White Pearl Jewelry Set
'Snow Princess' (Peru)

Hand Made Pearl Jewelry Set
'Spirit of Spring' (Thailand)

Unique Beaded Pearl Jewelry Set
'Iridescent Gray' (Peru)
---
Pearl Birthstone Earrings set in Sterling Silver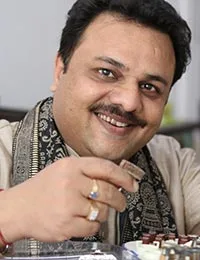 Indian artisan Alok Jain comes from generations of crafters specializing in handmade sandalwood and brass items and of course jewelry. He has progressed from making the jewelry to also designing jewelry and many of his his intricate pieces are inspired by nature - with flower and butterfly motifs. Alok is associated with Novica, a fair trade organization that assists skilled artisans build sustainable businesses.
Here is a selection of Alok's exquisite handmade cultured Pearl earrings:
Silver Flower Dangle Earrings with
Cultured Pearl - 'Morning Blossom'

Cultured Pearl Stud Earrings in
Sterling Silver - 'Blossoming Purity'

Cultured Pearl and Silver Jali Flower
Earrings - 'White Jasmine'
---
Moonstone Birthstone Jewelry
Shanker from India came from a farming background but was fascinated by the jewelry he saw designed by a local jeweler. He eventually left farming and started his own workshop crafting his own unique style of sterling silver jewelry. After taking part in a few exhibitions he joined Novica where customers enthuse about his intricate handiwork.
Here are some of Shanker's beautiful creations set with mystical Moonstone - one of the other June birthstones:
Moonstone and Sterling Silver Bracelet
'Hypnotic Intuition' (India)

Sterling Silver Waterfall Necklace with Moonstone
'Moonlit Dancer' (India)

Floral Sterling Silver and Moonstone Cuff Bracelet
'Rajasthan Bloom' (India)
---
Not yet found what you are looking for?
...

NOVICA is a global fair trade organization
that imports ethnic crafts and jewelry to the
USA from skilled artisans in exotic regions
such as India, Thailand, Peru and Mexico.




ETSY is a global online marketplace
of primarily USA and European artists
that design high quality handmade
crafts and jewelry.




HANDMADE is Amazon's
new department featuring local
jewelry and other goodies handmade by
USA craftsmen and women.



...
These organizations are committed to high standards of social and environmental policies.