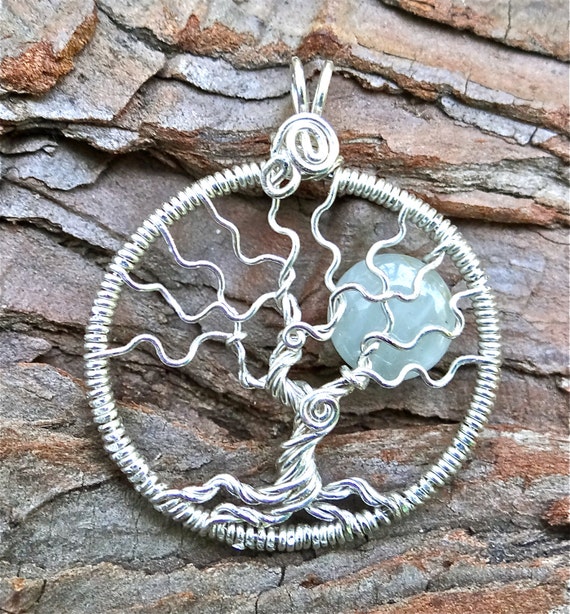 The birthstone for March is Aquamarine which means 'water of the sea' in Latin and this gemstone is associated with many legends of sailors. The colors aptly reflect the tranquil blue-greens of the ocean symbolizing calm and peace. Aquamarine is generally very pale in color to almost transparent and is rarely found naturally in darker blue shades.
Jewelry set with Aquamarine gemstones is an ideal personal and meaningful gift for your friends and relatives with birthdays in March. Or choose a piece for yourself to wear during March, when Aquamarine's properties are believed to be the strongest.
Below is our recommended March birthstone jewelry designed by reputable artisans that use good quality gemstones and show excellent craftsmanship.
..
Click on any of the images or links for pricing and further information.
..
---
MOONLIGHT DESIGNS: Aquamarine Earrings in Sterling Silver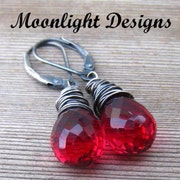 Alona Milton is the self taught jewelry designer behind Moonlight Designs based in Alaska, USA. Alona especially loves raw natural gemstones that are used in many of her exquisite designs. She searches for unusual pieces from around the world to create that unique piece of handmade jewelry that you will cherish for many years to come. Her collection includes handmade birthstone jewelry, mother-daughter matching necklaces and little girls jewelry.
Here is a selection of Alona's stunning Aquamarine earrings – perfect for a March birthday gift:
Sterling Silver Moss Aquamarine
Faceted Dangle Earrings

Moss Aquamarine Cascade Earrings
Sterling Silver

Moss Aquamarine Dangle Earrings
Wire Wrapped & Sterling Silver
---
THE SPIRAL RIVER: Handmade Beaded Aquamarine Bracelets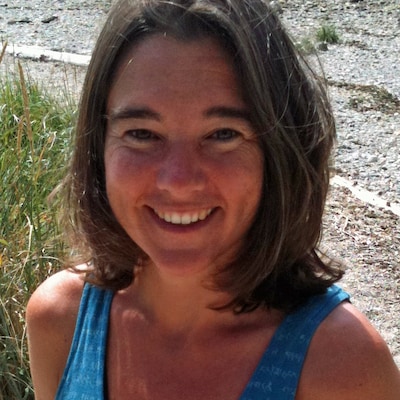 Neva Murtha is the owner-designer of The Spiral River based in Canada. She has a degree in Fine Arts and over the years has combined her passion and talents in pottery and printmaking into striking jewelry art. Neva loves nature and generously donates part of her income to the protection of old growth forests.
Here are some of her stunning Beaded Aquamarine Bracelets:
| | | |
| --- | --- | --- |
| Faceted Aquamarine Nugget Bracelet | Raw Moss Aquamarine Bracelet with Bodhi Seeds | Chunky Aquamarine Beaded Bracelet |
---
SILVER 925 GEMSTONES: Rough Gemstone Aquamarine Jewelry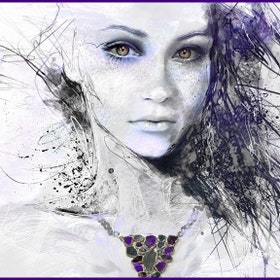 Jaqueline Kennedy is the owner and designer of Silver 925 Gemstones (also known as DaVinci Designer Jewellery) based in Australia. Jacqui's small team of highly skilled artisans create hand forged silver jewelry set with precious and semi-precious rough gemstones. Only natural, untreated gemstones are used in their designs and the gems are sourced directly from the mines by their own in-house gemstone expert.
Here are some of her unique and modern Aquamarine pieces:
Rough Aquamarine, Apatite and
Herkimer Diamond Gemstone Earrings

Rough Natural Aquamarine Bracelet (Top one)

Rough Aquamarine, Apatite and
Blue Topaz Silver Gemstone Earrings
---
SARAH DESIGNS JEWELRY: Aquamarine set in Sterling Silver Bracelets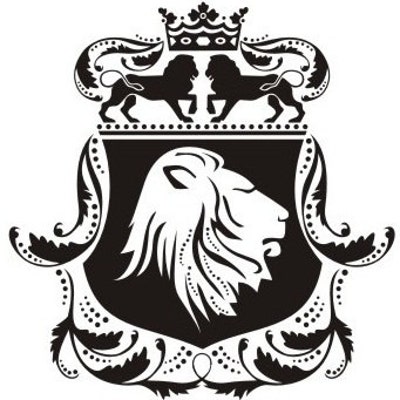 Sarah started her own jewelry design company at the tender age of seventeen and has never looked back. She is GIA certified and now runs her jewelry design business in Canada producing unique designs with both Canadian and Italian influence.
Here are some of her stunning sterling silver bracelets set with natural aquamarine and other complimentary blue gemstones:
Larimar, Aquamarine and Moonstone
Sterling Silver Bracelet

Namibian Blue Lace Agate and Aquamarine
Sterling Silver Bracelet

Aquamarine and Namibian Pietersite
Sterling Silver Bracelet
---
NOVICA ARTISANS: Aquamarine Beaded Necklaces
Narayani from India was inspired by both her mother and later in life by her own daughter to also try her hand at designing jewelry. She says "As the saying goes, it's never too late to fulfill your passion and so here I am, living my dreams which were somehow, somewhere, hidden deep within me." Clearly the artistic streak runs in the family!
Here are some of Narayani's attractive Aquamarine beaded necklaces:
Note: Novica covers all customs and import duties to USA destinations.
Aquamarine Beaded Necklace
'Andaman Shore' (India)

Aquamarine Amethyst and Pearl
Handcrafted Necklace
'Beautiful Boldness' (India)
---
Not yet found what you are looking for?
…

NOVICA is a global fair trade organization
that imports ethnic crafts and jewelry to the
USA from skilled artisans in exotic regions
such as India, Thailand, Peru and Mexico.




ETSY is a global online marketplace
of primarily USA and European artists
that design high quality handmade
crafts and jewelry.




HANDMADE is Amazon's
new department featuring local
jewelry and other goodies handmade by
USA craftsmen and women.



…
These organizations are committed to high standards of both social and environmental policies.