The Birthstone for May is Emerald
May birthstone jewelry is usually set with natural Emerald, one of the rarest and most valuable gemstones. However due to human rights and environmental issues around mining, lab created gemstones are becoming popular which are just as beautiful and of course flawless compared to mined gemstones.
Traditionally Agate is the alternative birthstone for May and in more modern times, also the lovely apple-green Chrysoprase gemstone, and green is the May birthstone color.
Emerald or Agate birthstone jewelry is an ideal personal and meaningful gift for your friends and relatives with birthdays in May, as well as jewelry set with any green gemstones, crystals or beads.
Browse the selected birthstone jewelry below - handmade by skilled artisans with quality gemstones. The images and links will take you to that artisan's online store where you can view further information.
May Birthstone Rings set with Emerald in Sterling Silver
Stephanie of Metalicious, based in New York USA, took a metalsmithing class on a whim in 1995 and has never looked back. Running an ethical business is very important to her and Stephanie only uses reclaimed or recycled fine metals and ethically sourced gemstones in her jewelry. The green ethic extends to office supplies and packaging to ensure her business makes as little impact on the environment as possible, so helping towards a better future for her children.
Here is a selection of Stephanie's unique May birthstone rings set with created Emerald:
Ethical Fine Jewelry set with Faceted Emeralds - Natural or Lab
Brilliant Earth is a fine jewelry company committed to responsible sourcing of gemstones and metals. They ensure all their gemstones are sourced from ethical and environmentally responsible suppliers, use recycled precious metals where possible, pack jewelry in FSC certified packaging and offset their carbon emissions to become carbon neutral.
Brilliant Earth offers both ethically sourced natural Emeralds as well as beautiful clear lab-created Emeralds. Browse their stunning classical collection of May birthday jewelry:
May Birthstone Necklaces set with Raw Genuine Emerald
Brittany of Catching Wildflowers in Maryland, USA adores creating unique jewelry with raw stones and crystals which she calls gifts from the earth. She has a passion for creating with her hands and loves to design unusual and inspirational pieces. Most of her jewelry has a choice of sterling silver or gold filled finish. Brittany also stocks a selection of beautiful raw crystals and stones.
Here is a selection of her unique May birthstone necklaces with raw Emerald:
May Birthstone Bracelets set with Raw Emerald
Stormy of Louisiana USA, has a deep love of nature and a passion for the craft of handmade jewelry. She is the artisan behind The House of Minerals and has taught herself electroforming - an intricate process she has mastered to create the copper settings in her jewelry. Stormy designs her unique bracelets and necklaces with raw natural stones and sparkling pyrite accents for that special touch.
Here is a selection of Stormy's beautiful May birthstone bracelets set with raw Emerald:
May Birthstone Earrings set with Natural Emerald
May birthstone earrings can be set with raw emerald, faceted emerald or emerald colored beads. Always check when reading jewelry descriptions whether the bead or crystal is simply an emerald green color or the actual natural emerald gemstone.
The following designers all use the natural emerald gemstone in their beautiful May birthday earrings:
May Birthstone Jewelry with Created Emerald set in Argentium Silver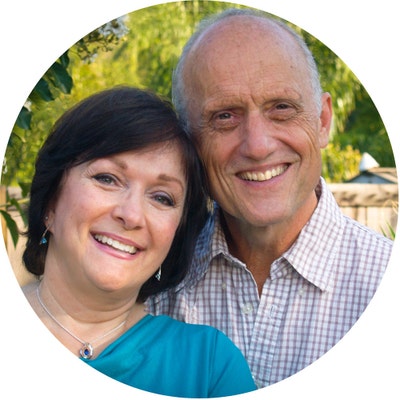 David and Helen Worcester are the owners of Verbena Place Jewelry, both holding jewelry certifications and have been in business for many, many years. David is the jewelry designer and producer and Helen sources the gemstones and takes care of the administration.
The high quality Chatham created Emeralds used in their exquisite designs are far more economical and have less environmental impact than mined gemstones. Here is a selection of David's stunning creations: