The Birthstone for November is Topaz
November birthstone jewelry set with yellow to orange Topaz, or the alternative Citrine, is an ideal personal gift for loved ones with birthdays in November. Or choose a special piece for yourself to wear during the month of November.
The November birthstone Topaz is believed to be associated with constancy, loyalty, faithfulness and friendship.
Pure topaz is actually transparent but impurities within the crystal create varieties of topaz in many colors. In addition to the familiar yellow to orange range, there are also exquisite shades of blue, pale green, pink and red topaz.
Browse the stunning selection of November birthstone jewelry below - handmade by skilled artisans that use good quality gemstones and show excellent craftsmanship. The images and links will take you to that artisan's online store where you can view further information.
---
November Birthstone Rings set with Citrine in Sterling Silver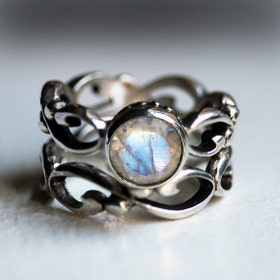 Stephanie of Metalicious, based in New York USA, took a metalsmithing class on a whim in 1995 and has never looked back. Running an ethical business is very important to her and Stephanie only uses reclaimed or recycled fine metals and ethically sourced gemstones in her jewelry. The green ethic extends to office supplies and packaging to ensure her business makes as little impact on the environment as possible, so helping towards a better future for her children.
Here is a selection of Stephanie's unique November birthstone rings set with warm golden Citrine:
---
November Birthstone Necklaces set with Raw Citrine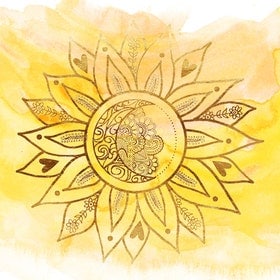 Brittany of Catching Wildflowers in Maryland, USA adores creating unique jewelry with raw stones and crystals which she calls gifts from the earth. She has a passion for creating with her hands and loves to design unusual and inspirational pieces. Most of her necklaces have a choice of sterling silver or gold plated chains and some also have lovely matching earrings.
Here are some of her unique November birthstone necklaces with raw Citrine:
---
November Birthstone Bracelets set with Natural Citrine
Stormy is the artisan behind The House of Minerals and has mastered the intricate process of electroforming to create unique copper settings in her jewelry. Stormy is based in Louisiana USA and has a deep love of nature and a passion for the craft of handmade jewelry. She sets raw natural stones in her unusual bracelet and necklace designs and adds sparkling pyrite accents for that special touch.
Here is a selection of Stormy's beautiful November birthstone bracelets set with natural Citrine:
---
November Birthstone Earrings set in Sterling Silver or Gold Fill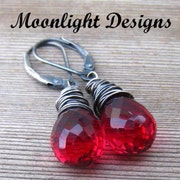 Alona Milton is the self taught jewelry designer behind Moonlight Designs based in Alaska, USA. Alona especially loves raw natural gemstones that are used in many of her exquisite designs. She searches for unusual pieces from around the world to create that unique piece of handmade jewelry that you will cherish for many years to come. Her collection includes handmade birthstone jewelry, mother-daughter matching necklaces and little girls jewelry.  Her wire wrapped earrings are made with hand oxidized sterling silver or 14K gold fill.
Here is a selection of Alona's stunning November birthstone earrings with natural Citrine:
---
November Birthstone Jewelry with Imperial Topaz in Sterling Silver
Orange Topaz is quite rare and not commonly found in jewelry; blue topaz is the variety of topaz that is usually available. However we did manage to find a few pieces from different artisan collections. Angry Turtle is based in the USA and Spiral River Designs and Princess Ting Ting in Canada.
Here are samples of their lovely warm yellow to orange topaz pieces also known as Imperial Topaz:
Rare Golden Imperial Topaz Bracelet in Sterling Silver
by Spiral River Designs

Golden Yellow Imperial Topaz Crystal Pendant
by Angry Turtle

Imperial Topaz Earrings in Argentium Sterling Silver
by Princess Ting Ting

---
November Birthstone Necklaces with Mystic Topaz
David and Helen Worcester

are the owners of Verbena Place Jewelry, both holding jewelry certifications and have been in business for many, many years. David is the jewelry designer and producer and Helen sources the gemstones and takes care of the administration. The bright Argentium Silver used in their jewelry is a modern recycled silver alloy of high purity. Mystic Topaz begins as natural white topaz which is treated with a diffusion process to produce the beautiful multi-color effect with 'sunset' colors.
Here is a selection of David's unique November birthstone necklaces with mystic topaz:
---
Search for more Handmade Jewelry
NOVICA is a global fair trade organization that imports ethnic crafts and jewelry to the USA from skilled artisans in exotic regions.
ETSY is a global online marketplace of primarily USA and European artists that design high quality handmade crafts and jewelry.
HANDMADE is Amazon's new department featuring local jewelry and other goodies handmade by USA craftsmen and women.