The Birthstone for October is Opal
October birthstone jewelry set with Opal gemstones or the alternative Pink Tourmaline is an ideal personal and meaningful gift for your friends and relatives with birthdays in October. Or choose a special piece for yourself to wear during October.
The October birthstone Opal is believed to be associated with imagination, fidelity, creativity, innocence and hope.
Opal is an unusual gemstone that reflects a rainbow of colors known as 'play of color'. The five main types of opal are white, black, fire, boulder and crystal; according to their background color.
Browse the stunning selection of October birthstone jewelry below - handmade by skilled artisans that use good quality gemstones and show excellent craftsmanship. The images and links will take you to that artisan's online store where you can view further information.
---
October Birthstone Necklaces set with Natural Opal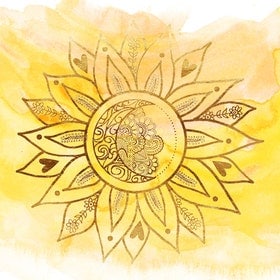 Brittany of Catching Wildflowers in Maryland, USA adores creating unique jewelry with raw stones and crystals which she calls gifts from the earth. She has a passion for creating with her hands and loves to design unusual and inspirational pieces. Most of her necklaces have a choice of sterling silver or gold plated chains and some also have lovely matching earrings.
Here are some of her unique October birthstone necklaces with natural opal:
---
October Birthstone Earrings set in Sterling Silver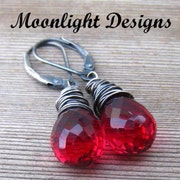 Alona Milton is the self taught jewelry designer behind Moonlight Designs based in Alaska, USA. Alona especially loves raw natural gemstones that are used in many of her exquisite designs. She searches for unusual pieces from around the world to create that unique piece of handmade jewelry that you will cherish for many years to come. Her collection includes handmade birthstone jewelry, mother-daughter matching necklaces and little girls jewelry.  Her wire wrapped earrings are made with hand oxidized sterling silver or 14K gold fill.
Here is a selection of Alona's stunning October birthstone earrings with different types of Opal:
---
October Birthstone Bracelets set with Natural Opal
Stormy is the artisan behind The House of Minerals and has mastered the intricate process of electroforming to create unique copper settings in her jewelry. Stormy is based in Louisiana USA and has a deep love of nature and a passion for the craft of handmade jewelry. She sets raw natural stones in her unusual bracelet and necklace designs and adds sparkling pyrite accents for that special touch.
Here is a selection of Stormy's beautiful October birthstone bracelets set with natural Opal:
---
October Birthstone Earrings set with Peruvian Opal
Artisan Patricia Jara is from Peru and specializes in silver and gemstone jewelry. She is passionate about her culture and loves to share the variety of folklore from the different Peruvian provinces. She finds inspiration from "the art of our ancestors, the experience of master artisans, and the influence of foreign designers". Patricia is associated with NOVICA, a global fair trade community of skilled artisans.

Here is a selection of Patricia's beautiful handmade sterling silver earrings, set with Peruvian blue-green opal which is only found in the Andes mountains. Peruvian Opal is usually known as blue opal but is sometimes called green opal.
Sterling Silver and Opal Button Earrings -
'Green Vibrations' (Peru)

Sterling Silver Andean Opal Earrings -
'Abstract Butterflies' (Peru)

Peruvian Sterling Silver Hook Earrings
with Opals - 'Inca Sun' (Peru)
---
Opal Birthstone Jewelry set with Australian Opal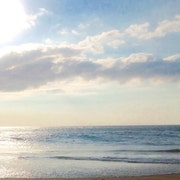 Lynn is the jewelry creator behind Opal Embers based in Hawaii, USA. She loves opals and delights in choosing those with the best flashes of color. Did you know there are two main types of opals - 'precious' opals which are the traditional translucent opals with flashes of color, and 'common' opals which are opaque gemstones yet also have their own unique beauty. Besides designing exquisite jewelry with sought after Australian opals (including boulder opals), Lynn also works with brilliant Ethiopian and fiery Mexican opals.
Here is a selection of Lynn's sparkling Australian opal jewelry sets:
Australian White Opal Earrings and
Pendant Set in Sterling Silver

Australian Opal Earrings and Pendant
Set - Silver Wire Wrapped

Australian Opal Sterling Silver Filigree
Jewelry Set
---
October Birthstone Bracelets with Pink Tourmaline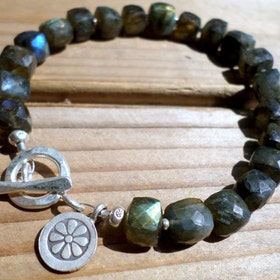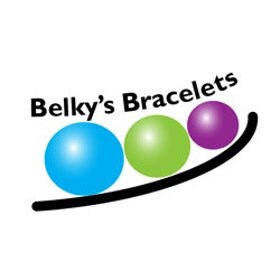 Pink Tourmaline is the second birthstone for October. These stunning Pink Tourmaline bracelets are handmade by Mary of Staggs Lane Jewelry (California, USA) and Belky of Belkys Bracelets (British Columbia, Canada). Natural Tourmaline comes in many colors, including pink, red, green and blue; yet it also occurs in fascinating multicolored varieties such as the Watermelon Tourmaline which has both green and red layers.
Both these artists also have gorgeous bracelets in Pink Peruvian Opal - Opal being the main October birthstone.
Pink Tourmaline and Sterling Silver Triple
Strand Bracelet - by Staggs Lane

Pink Tourmaline & Brass Beads Leather
Wrap Bracelet - by Belkys Bracelets

Raw Pink Tourmaline and Sterling Silver
Charm Bracelet - by Staggs Lane
---
October Birthstone Necklaces with Beaded Tourmaline
The alternative birthstone for October is Pink Tourmaline. Due to the variety of colors and shades of Tourmaline, it is known as the 'rainbow gemstone'. Legend has it that the gemstone passed over a rainbow during its formation thus taking on the multiple colors!
Here are some lovely beaded necklaces from NOVICA artisans that contain shades of Pink Tourmaline together with other hues of Tourmaline or mixed creatively with complimentary gemstones:
From India - 'Wondrous India'
Tourmaline Torsade Necklace

From Thailand - 'Rainbow'
Pearl and Tourmaline Choker

From Thailand - 'Night Colors'
Onyx and Tourmaline Beaded Necklace
---
Search for more Handmade Jewelry
NOVICA is a global fair trade organization that imports ethnic crafts and jewelry to the USA from skilled artisans in exotic regions.
ETSY is a global online marketplace of primarily USA and European artists that design high quality handmade crafts and jewelry.
HANDMADE is Amazon's new department featuring local jewelry and other goodies handmade by USA craftsmen and women.